Australian Market
Australian Production
Australian almond production has grown considerably in the last 15 years.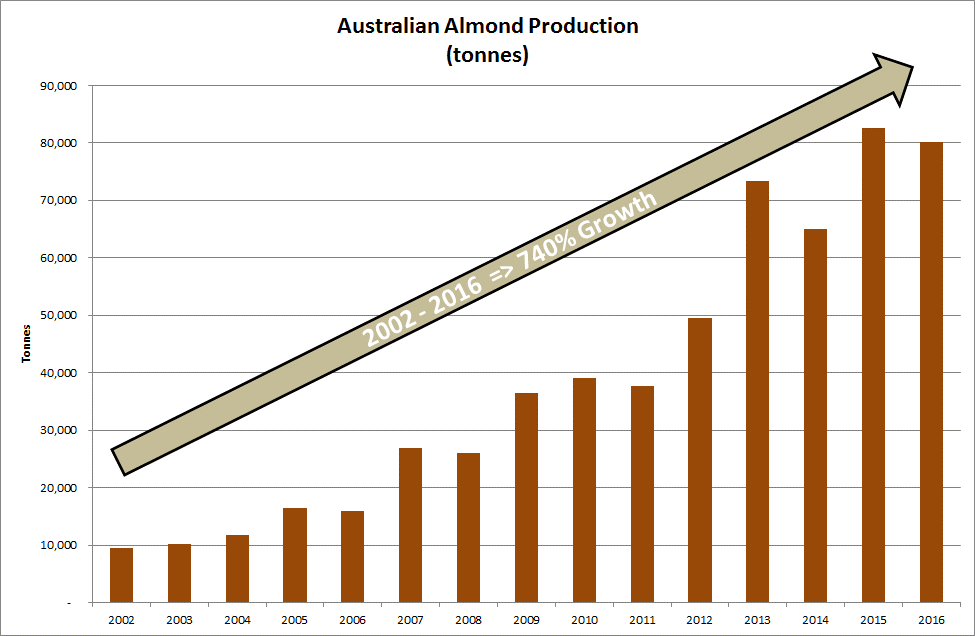 Australian Exports
The Australian almond industry is becoming increasingly focussed on the export industry.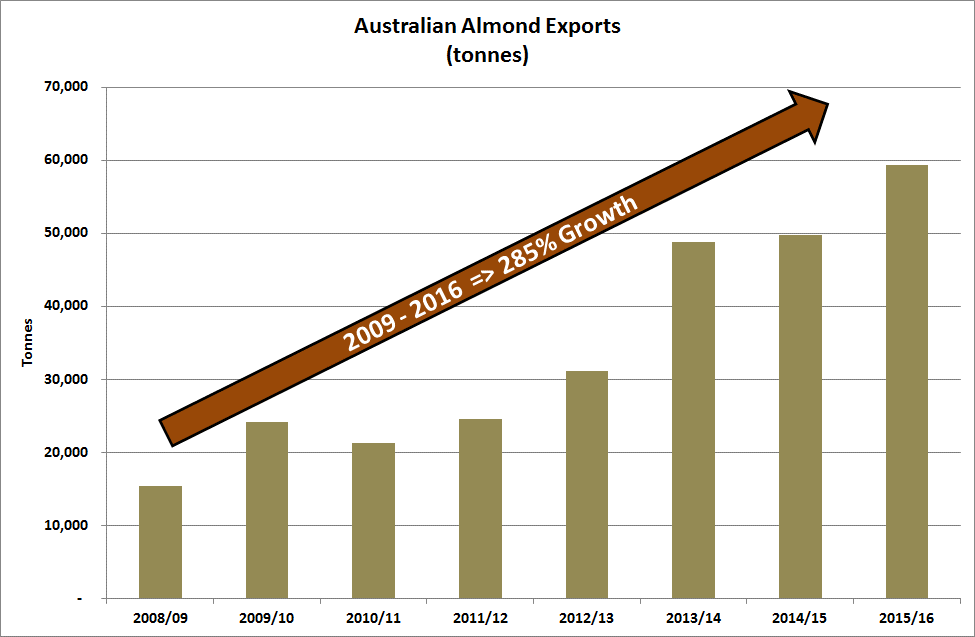 Australian Contribution to Global Almond Supply
Australia has steadily increased its role in the global almond supply chain over the last decade.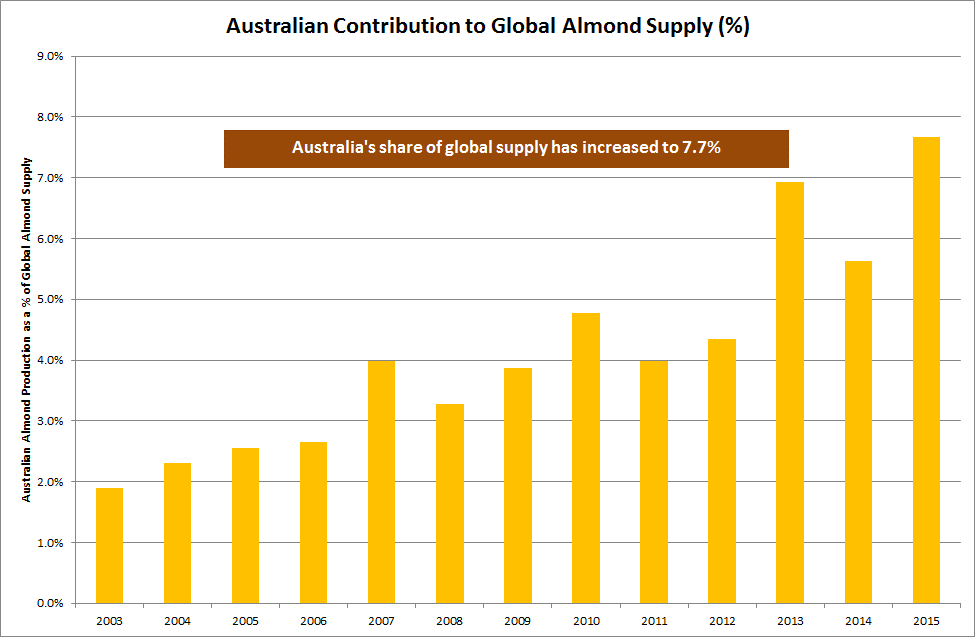 Australian per capita Consumption
Almonds are a high growth industry. Australia continues to eat more almonds each year.