Sustainability
Approach


Caption for the header image.
Underpins our business strategy
Select Harvests is Australia's second largest almond producer and one of the largest integrated marketer of nuts, seeds and pulses with core capabilities across horticulture, orchard management, nut processing, sales and marketing.
These capabilities enable us to add value throughout our operations and provide us with the opportunity to execute on our strategic priorities; optimise the almond base, grow our brands and expand strategically.
Our approach to sustainability is a core value underpinning our business strategy and centres across three platforms; Planet, People and Profit.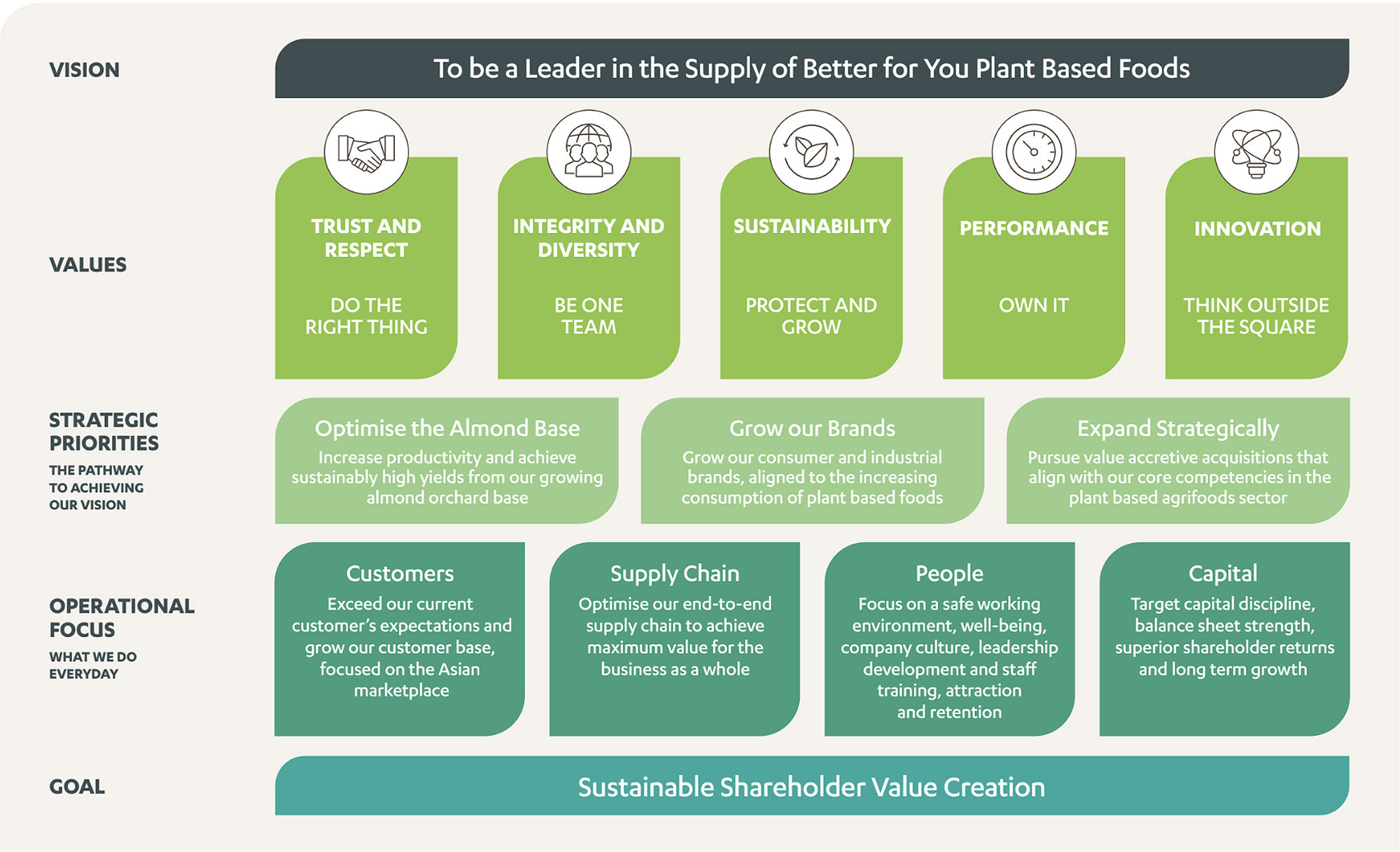 Caption for the header image.
Our business strategy
Our vision to be a leader in the supply of better for you plant based foods is supported by our values, strategic priorities, operational focus and our goal.